Annual Exhibition 2017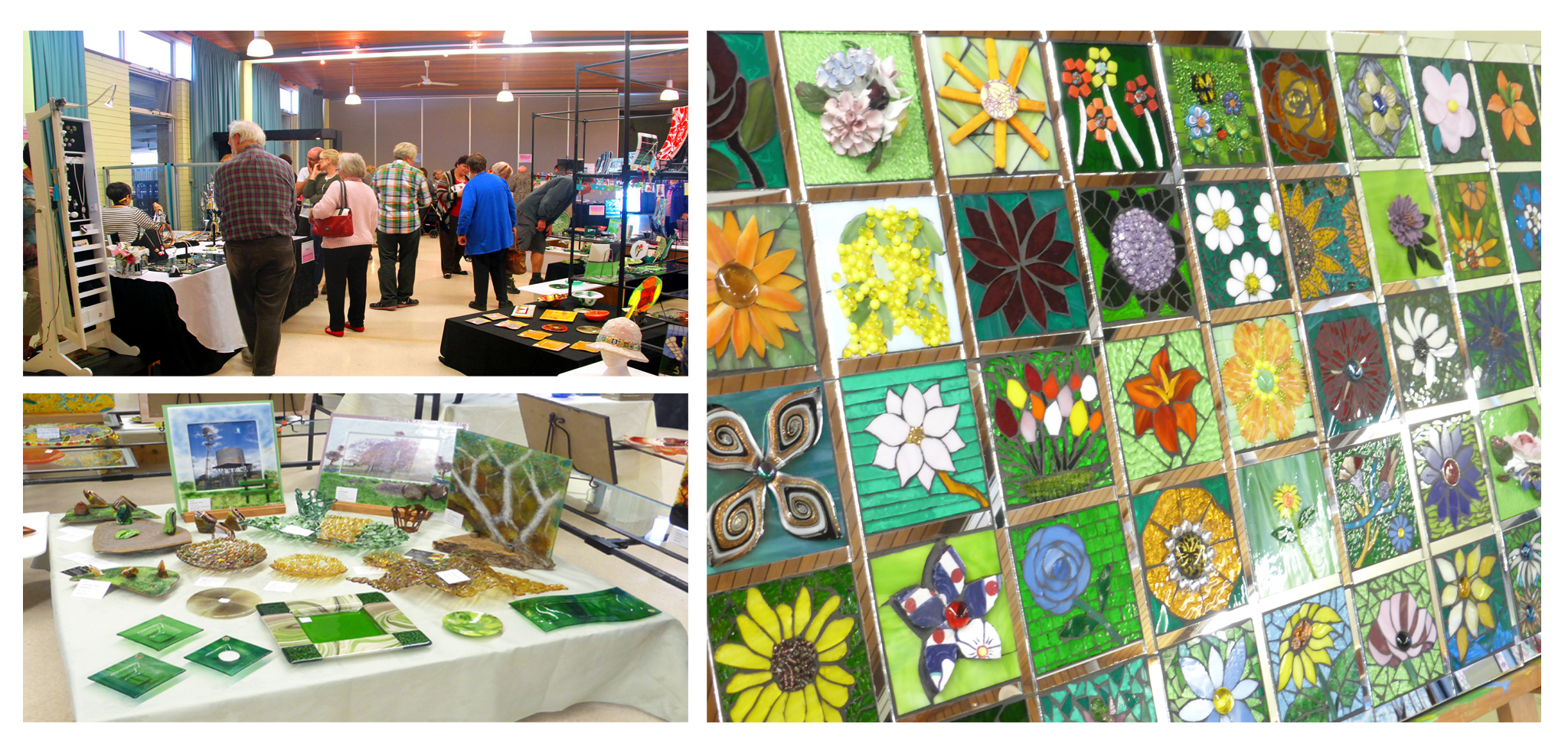 Our Annual Exhibition provides members with opportunity to demonstrate their skill in various glass art forms, including mosaics, leadlight, copper foiling, fused or slumped glass, beadmaking, lampmaking and stained glass. Guild members demonstrated beadmaking, copperfoiling, fusing and slumping process, leadlighting and mosaics. Visitors talked to glass artists and tutors, and many people signed
up for a course to get started on their own road to glass artistry.
Raffles included this beautiful table lamp, and the other an exotic necklace of hand-crafted glass beads.
The Special Theme Award for the 2017 Exhibition was "Literature", a theme broad enough to allow members to be creative in their interpretation. This Award was won by Sylvia Free for the "Alchemist Stone" which was block cast, ground and polished.
The People's Choice Award was also won by Sylvia for her beautiful Confetti Platter. Sylvia used a 'Zulu Steel Former' to contain layers of broken clear glass with glass confetti scatted between the layers. This was taken to a full fuse, cold worked and slumped.